Tare-katsu, a local food from Niigata Prefecture, is popular food which you must try when traveling, but there are some people who say,
"I want to try it even if I don't travel!"
"I want to reproduce the taste of that time at home!"
This time, I introduce the recipe and how to cook an exquisite tare cutlet using a special sweet and spicy sauce!
It's a recipe that's very popular with women because it's red meat with little fat, and it's crispy and lightly battered!
Recipe for tare-katsu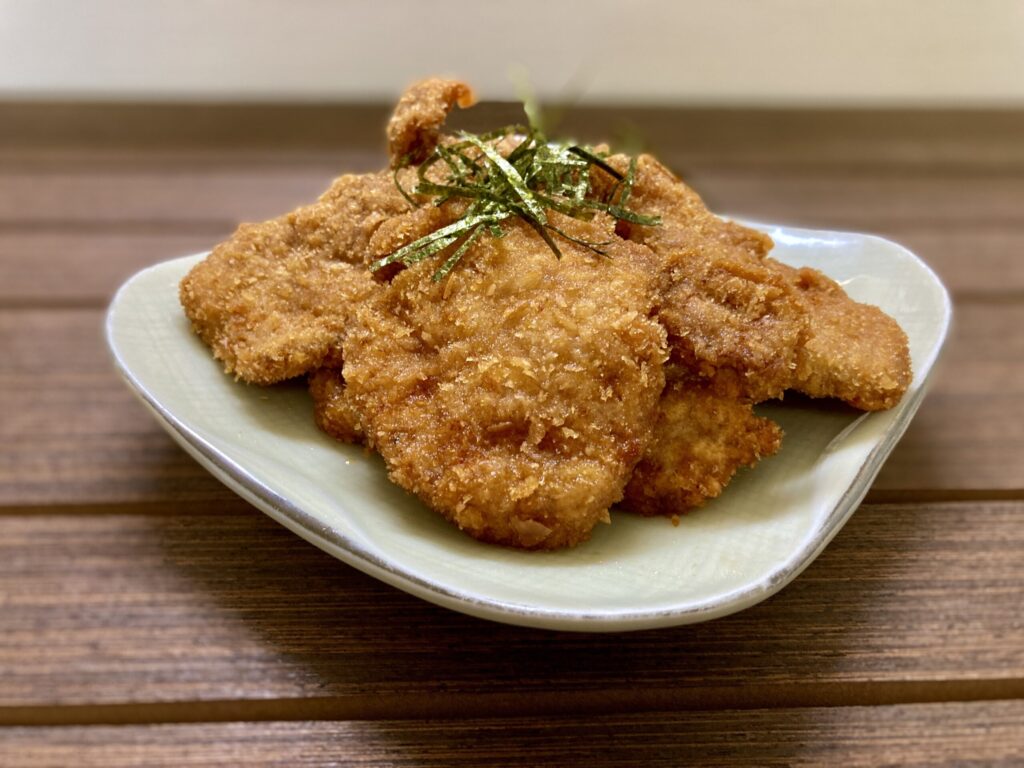 The sweet and spicy sauce spreads out from the light and crunchy batter, and when you bite into the refreshing yet juicy red meat, you won't be able to stop eating white rice.
By slicing it into thin slices, it becomes crispy and you can eat as many as you want.
Ingredients for tare-katsu
| Material | Quantity |
| --- | --- |
| pork tenderloin | 300g |
| egg | 1個 |
| potato starch | appropriate amount |
| Bread crumbs (fine) | appropriate amount |
| Material for source | Quantity |
| --- | --- |
| soy sauce | 4 tbsp |
| sake | 2 tablespoons |
| mirin | 1 tablespoon |
| suga | 3 tablespoonsr |
| water | 6 tbsp |
How to cook tare-katsu
①Cut the pork tenderloin into pieces about 1 cm wide, tap it with the back of a knife to stretch it out, and lightly sprinkle with salt and pepper (not listed).
②Put all the sauce ingredients in a frying pan and heat to evaporate the alcohol.
③ Coat pork tenderloin with potato starch, dip in beaten egg, and cover with bread crumbs.
④Fry in oil at 180° for about 2 minutes until golden brown.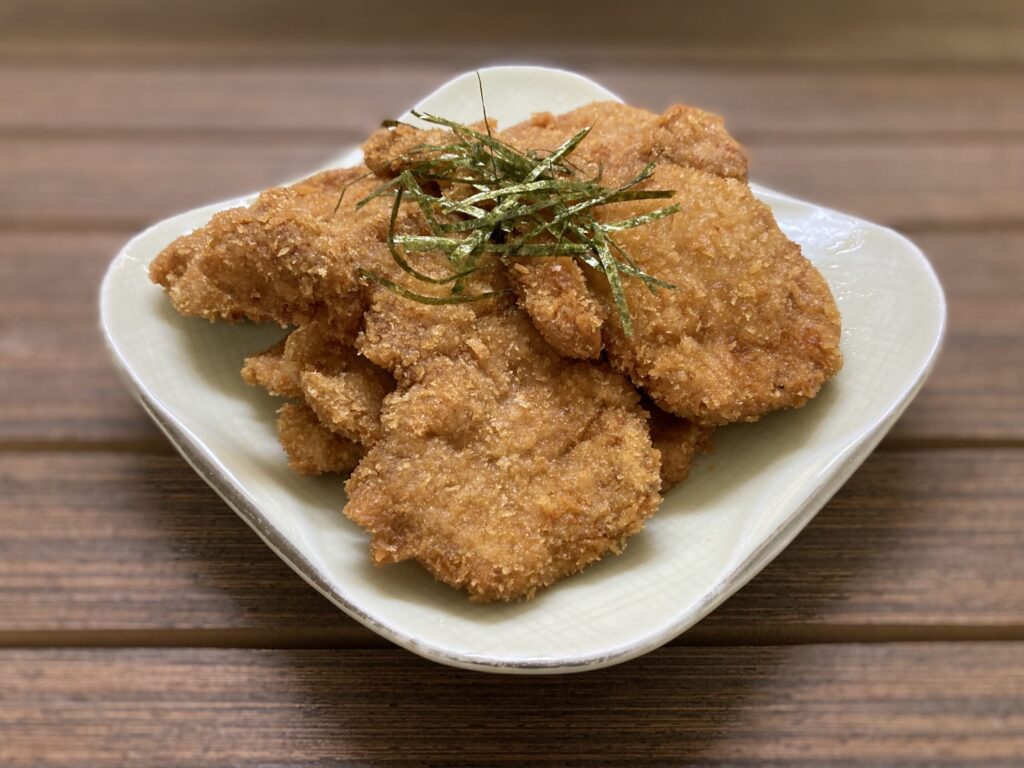 Tips for making tare-katsu
By using thin pork tenderloin and using fine bread crumbs, you can create a cutlet with a light and crunchy texture.
Also, by using a special sweet and spicy sauce, the taste of the sauce cutlet will increase, so please try it!